Episodes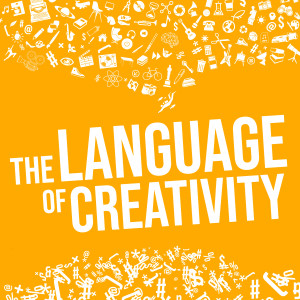 Thursday Aug 02, 2018
Thursday Aug 02, 2018
Indie Jen Fischer started her creative journey as a pianist, but eventually began her own production company, Think Ten Media Group, with her partner Ramon Hamilton. In this episode Jen shares how, as a producer and musician, she is broadening her creative repertoire through her new journey as a writer with her upcoming novel, The Leeches.
Apple Podcasts users full show notes here: https://languageofcreativity.podbean.com/e/developing-empathetic-society-indie-jen-fischer
Jen and Steve discuss the experiences and challenges of her various projects, what makes Jen confident in her decision to work as a creative rather than pursuing a career path her Ivy League degree could afford, and the challenges of balancing motherhood with her creative career. Fischer also emphasizes the role community plays in her life, personally and professionally, and highlights the ways in which individuals can create communities themselves.
As a producer, Jen shares the experience she had during the production of Smuggled, the award winning film she produced with her life partner, Ramon. As a mother of a toddler and 7 months pregnant, she and Ramon juggled limited resources and found creative solutions to navigate unique challenges - like learning how to light and shoot the movie themselves in an outrageously tight space. With the short film series, THE wHOLE, Jen immersed herself in the realities of those living in solitary confinement and learned about the importance of using language to identify people or topics, moving past the typical stereotypes to reveal that there are real people behind the issues.
Her most recent project led her to Rwanda researching the atrocity of genocide for her upcoming novel, The Leeches. As an empath, Jen describes how she used creativity to help her work through her emotions instead of letting them shut her down. With The Leeches, Jen continues to learn and grow as a creative person discovering that you don't need validation to do the work you want to do, rather you need to claim your expertise and enjoy the experience of finding yourself somewhere you didn't think you'd land.
Featured Art
Featured Film Clip: SMUGGLED (Prime Video)
SMUGGLED trailer (YouTube)
Piano: Piano Sonata No. 8 in C minor, Op. 13, Sonata Pathétique (played by Jen Fischer)
Poem: Bones by Jen Fischer
Guest: Indie Jen Fischer (thinktenmediagroup.com)
OwnTrail
Twitter: @IndieJenFischer
Blog: indiejenfischer.medium.com
Host: Steven Leavitt icreatesound.com
Portfolio: stevenleavitt.com
Episode References:
Seed & Spark (official website)
Emily Best (Seed & Spark profile)
Kigali Genocide Memorial (official website)
Atelier (Wikipedia)
Chef's Table (Wikipedia)
Thich Nhat Hanh (official website)
Peace is Every Step (GoodReads)
REDCAT (official website)
Tags: genocide, community, kindness, empath, empathy, parenting, piano, motherhood, working mother, mom guilt, running on fumes, burnout, facing your fears, language, authenticity, producing, directing, creativity, film production, novel writing, zombies, Thich Nhat Hanh, Buddhism, being present Rwanda, novelist, filmmaking, travel, creative groups