Episodes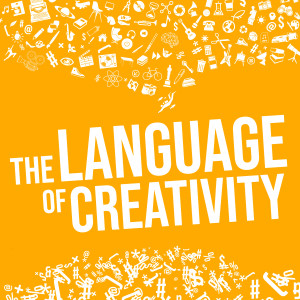 Monday Aug 19, 2019
Monday Aug 19, 2019
Season 2 opens with Shari Washington Rhone, who as a member of the original Los Angeles theatrical company of The Lion King where she worked as a "swing" and an understudy for the role of Sarabi. As energetic as she is talented, Shari is a dancer, choreographer, singer, and voice-over artist. In this engaging interview, she shares how she found her love for performing at a very early age.
Coming to LA from what was the Indianapolis Dance Company (now the Gregory Hancock Dance Theatre) Shari jumped right into classes with the revered Lula Washington before being invited to join her company. Shari now enjoys a story-telling style of dance with the JazzAntiqua Dance & Music Ensemble, where she has been for the last 10 years. She also enjoys getting to share her gifts with children through teaching with Dance & Dialogue as well as Jaxx Theatricals, showing them how important it is to use dance to express themselves and share their story.
On top of dance and teaching, this amazing woman also performs with two bands, works as a voice-over artist, and just earned her second degree black belt in Hapkido. Steve talks with Shari about how, with the support of her husband, she is able to manage doing all of what she loves while also being a mother to two beautiful, creative children.
FEATURED ART
Featured Music: "Elevation" by Brian Swartz and the Gnu Sextet (www.brianswartz.com)
Narrated Performance: Shari Washington Rhone 
Visual: (https://www.youtube.com/watch?v=ouEfIEO0uec)
SPONSORED LINK (Please support our show!)
Nothing Wrong by Lobate Scarp (http://bit.ly/LSNothingWrong)
Guest: Shari Washington Rhone
Insta: @FestiveShari
FB: Shari Washington Rhone
Email: swr@sharirhone.com

Voiceover Reel: https://voice123.com/sharirhone
Mentioned in the show...
Jazz Antiqua: www.jazzantiqua.org
Soulicious: www.soulicious4u.com
Dance and Dialogue: www.danceanddialogue.org
Lula Washington Dance Theatre: www.lulawashington.org
Bella Donna - A Tribute to Stevie Nicks: www.belladonna-music.com
Jaxx Theatricals: www.jaxxtheatricals.org
Gregory Hancock Dance Theatre: www.gregoryhancockdancetheatre.org
Songs Hapkido: www.songsdohyunhapkido.com
Special thanks to Garden of Sound for hosting this conversation at their Melrose studio. (www.gardenofsound.com)
Keywords:
The Lion King, Gregory Hancock Dance Theatre, JazzAntiqua Dance & Music Ensemble, Lula Washington Dance Theatre, Julie Taymor, Lion King, Jaxx Theatricals, Dance & Dialogue, DisneyLand, Rufus Bonds, Sarabi, dance, dancing, singing, theater, performing, voiceover, costumes, puppets, Julie Taylor, Michael Curry, Disneyland, Disney, Parnell Damone Marcano, Stephanie Andersen, Gerald White, stage