Episodes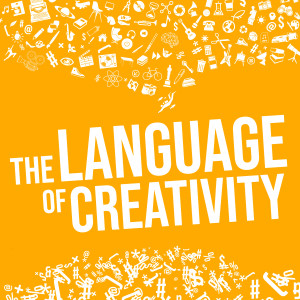 Friday Nov 30, 2018
Friday Nov 30, 2018
Featured Art: "Ring of Fire"
Featured Music: Improvisation on Acoustic Guitar performed by Mathias Manser
In this thought-provoking interview, digital media artist Mathias Manser opens up about his creative process and journey as an artist. This discussion explores how life experiences are reflected in our art and leads the conversation to some interesting places.
Growing up in Switzerland, Mathias' parents and educators tried to dissuade his artistic ambitions in favor of something more practical, so he went into drafting.  However, after a trip to NY with his father (an aspiring musician) inspired Mathias, he came to the US in 1998 to attend the Musician's Institute in Hollywood. Although a gifted singer, songwriter, and guitarist, Manser did not find the success or satisfaction he was seeking from a music career.
A spiritual awakening in 2012 led Manser back to his earliest-loved form of self-expression, visual art. He picked up a Wacom tablet and began drawing. Image after image, Manser created a stunning collection of work. The depth of emotion behind each piece comes through with such power and clarity. It wasn't until the collection was complete that realization came to Manser; all of these images were connected on a bigger scale and what he had been creating all this time was The Primordial Sound Oracle Deck.
Steve and Mathias touch on Carl Jung, archetypes, and the collective unconscious, examining how art serves as a reflection of the soul. The conversation explores his new passion of drumming as meditation, tattoos, and blissful heavy metal music. A recurring theme in the podcast: the pair discuss the challenges that surround choosing to live a life of creativity and the drive that fuels that choice.
Mathias opens up, sharing a few very personal moments from his life with listeners and explains how he used his artwork as a form of therapy to cope with everything from heartbreak to addiction to the sudden loss of his parents.
The spiritual journey has shaped him as an artist but more importantly as a human being. Choosing compassion and empathy, renouncing judgment, and allowing himself to feel and process the negative with the positive, has given Mathias an admirable resilience and infectious harmonious spirit.

Guest: Mathias Manser 
Website: mathiasmanser.com 
Get the Deck:  The Primordial Sound Oracle Deck 
Buy Art: Mathias at Red Bubble
Host: Steven Leavitt 
Site: icreatesound.com
Additional music: Nothing Wrong (by Lobate Scarp)
Resources and references mentioned in today's podcast:
Help support the podcast by using our Amazon links below.
Wacom Cintiq 22HD 21-Inch Pen Display Tablet (affiliate link)
The Red Book - Carl Jung (affiliate link)
The Contortionist - Language
Please review this podcast on Google Play, iTunes and Stitcher and help other creatives find their tribe!
Tags: graphic artist, tarot cards, artist, Carl Jung, the collective unconscious, spirituality, gestalt therapy, music, drumming, art, archetypes, tattoos, relationships, sensitive male, creativity, transpersonal psychology