Episodes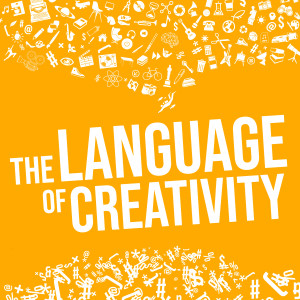 Friday Aug 17, 2018
Friday Aug 17, 2018
In this episode, Steve chats with Michael Zimmerlich, the founder and president of 80/20 Records. Michael formed this independent record label and management company in 2008 basing it off of the Pareto principle, giving 80% of royalties to artists.
As the manager of the psychedelic indie-rock band Captain Squeegee, Michael gives an insider view of some of the hilarious antics that come with managing the band and how playing Magic the Gathering taught him the strategy he needed to run a successful business.
Michael discusses the importance of discovering in life what makes you happy, how to maximize your results by focusing on the 20% of things that make 80% of the difference in your life, and how not letting yourself be afraid to fail can lead to big success. The pair chats about some of the world's greatest creative minds including Walt Disney, Steve Jobs, and Ed Catmull, and share how important it is to beware of the inner critic to avoid blocks and ensure that you're constantly creating.
Featured Music: Dually Noted by Captain Squeegee
Links:
www.icreatesound.com
www.8020records.com
Facebook/Twitter/Instagram: @8020records
Notable Captain Squeegee music videos:
Our Children (Mentioned in the podcast)
Inevitable (Award-winning claymation video)
Dually Noted
The Factory
Support the podcast using these affiliate links:
Creativity Inc.
Walt Disney: The Triumph of the American Imagination
Steve Jobs by Walter Isaacson
Elon Musk: Tesla, SpaceX, and the Quest for a Fantastic Future
Audiobooks are Steve's favorite way to enjoy great books and Audible makes it super simple with any time, anywhere listening! Get your Audible membership by clicking on this link https://amzn.to/2MinP7d and start enjoying exclusive member savings.
Sign up for the mailing list for a bonus episode with Mike! 80/20 records on strategies to start making connections in your career! (thelanguageofcreativity.com/newlistener)
Tags:
Pareto principle, 80/20 Records, Creativity Inc., Walt Disney, Steve Jobs, Ed Catmull, Richard Branson, RIAA, royalties, Indie Radio, Magic the Gathering, happiness, success by design, Captain Squeegee, Warped Tour