Episodes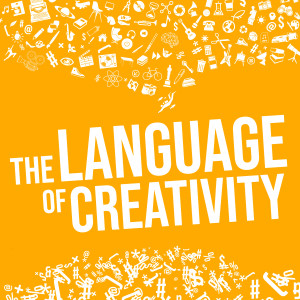 Wednesday Nov 06, 2019
Wednesday Nov 06, 2019
What is it like playing in a real recording studio? What does it take to set yourself apart as a musician? Steven Leavitt sits down with his friend and colleague Dustin Stonebrook to talk about studio musicians and audio engineering, and how a true professional is someone who has learned how to check their ego at the door.
Dustin is a true renaissance man, originally from Texas, who left the path toward law-school and moved out to California to become a stunt-man. Then the Writer's Strike struck the film-industry, aborting his big-break that would have been on the show Prison Break. Undaunted, Stonebrook made the shift toward music, leaning on his guitar playing, his composing skills, and his electrical engineering knowhow. Having held down "steady" jobs the audio-electronics business, he had an epiphany about his life path that led him to take the leap from working a 9-5 job to going freelance. We also talk about the tragic life event that inspired Dustin to pick up the guitar at an early age.
The two touch on the craft of songwriting, and why not everyone can make a good CD. He also shares about the projects he is in development that center around his love of the Horror genre. 
We also talk about his latest composition, Shadows Requiem featuring violinist/violist Kaitlin Wolfberg.
Featured Music:
Shadows Requiem by Dustin Stonebrook
Tell The Road The Truth by Dustin Stonebrook
Haunting by Dustin Stonebrook
Sunday by High And Dry (https://soundcloud.com/user-674278890/sets/high-and-dry)
Guest: Dustin Stonebrook
https://www.dalsegnosound.com/
https://www.facebook.com/dstonebrook
Twitter @dstonebrook
Instagram @dustinstonebrook
This episode is brought to you by I Create Sound, 
"It's like having a producer in your pocket. 
Setup a call and find out how to get Sound Advice for your Music Life™"
https://www.icreatesound.com/
Links:
http://stevenleavitt.com/
@beatnikwolfgirl (Kaitlin Wolfberg)
Musician's Institute (http://www.mi.edu)
Tags:
Working musician, renaissance man, music, lyrics, composing, songwriting, recording, session musicians, audio engineering, performing, working without ego, going freelance, disappearing into your role, Leland Sklar, Sid Jacobs, epiphany, The Red Violin, Kaitlin Wolfberg, The Ludivico, Ludovico Einaudi, horror, The Crypt Keeper, ghosts, haunted mansions, cover bands, philosophical, cymatics, electronics, vacuum tubes, vibrations, electrons, bozons, quarks