Episodes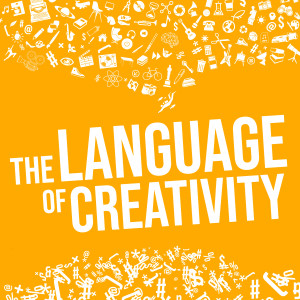 Thursday Oct 18, 2018
Thursday Oct 18, 2018
Steve hosts an engaging conversation with his long-time friend, Nat Magnuson. Nat is a photographer, songwriter, pianist, perpetual student, and a natural teacher.
As a Hollywood set dresser, Nat found an outlet for his exceptional attention to detail. Then, following his own Roadmap (they discuss Roadtrip Nation more in Part 2), he decided to leave Hollywood behind to be closer to his true passions, art, photography, and nature.
Steve catches up with him after his recent trip to the Northwest, where he set up an art gallery in a sawmill – an homage to his other passion, old growth wood – at the world-famous Skagit Valley Tulip Festival in Washington State.
In this episode, Nat shares his deep knowledge regarding the effects of space and design on the human psyche, as well as making the world a beautiful space by sharing his creative gifts. They dive deep, discussing the importance of bringing intention to a space and how it can make a huge difference in one's life. Nat also shares a far-out exercise that can help anyone learn how to improve any space.
Articulating creative impulses using language is a shared experience of struggle that all artists can relate to, no matter what their discipline.
Nat has much more to share, from his journey as a photographer to what it was like working in the Motion Picture business. Make sure to SUBSCRIBE to be the first to know about part 2.
Sign up for the mailing list for a bonus episode with Michael Zimmerlich (ep.3) 80/20 records on strategies to start making connections in your career!
thelanguageofcreativity.com/newlistener  
Featured Music:  
Rhythme-Atonal (by Nat Magnuson)
Nothing Wrong (by Lobate Scarp)
Improvisation on Melodica (by Nat Magnuson)
Guest: Nat Magnuson
Instagram: @SilverGrainArt
Host: Steven Leavitt
        icreatesound.com
Sponsored link:
icreatesound.com/thelanguageofcreativity
Other resources and references mentioned in today's podcast:
NPR article on "Nudging"
Red Umbrella Design
Skagit Valley Tulip Festival
Think Creative Collective
Roadtrip Nation
Piano Adoption
Guest Note:
"Artists can use their connections with different emotional states to bring out depth and breadth in their work. Having a tool bag to help with dark emotions is sometimes necessary. If you find yourself in a bad place, reach out: to friends, family, and those around you. Know that you are special and that what you may be going through does not define you. If you have nowhere to turn, follow the resource links below."
If you are struggling with depression, in crisis, or feel you have no one to talk to; there is help:
http://www.suicidepreventionlifeline.org/
If are uninsured or underinsured, find a qualified therapist at a reduced rate through:
The Open Path Collective
Tags: Creative Process, Space, Interior Design, Music, Creativity, Brain Science, OCD, depression, Art, Artist, Music, Musician, Melodica
Listen, Share, Subscribe & Review