Episodes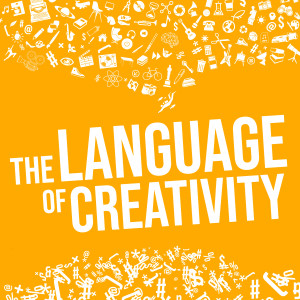 Monday Nov 12, 2018
Monday Nov 12, 2018
How do you define success?
In our second interview with landscape photographer Nat Magnuson, we dig into the story behind his life-long love of photography. An avid backpacker, Nat has been taking photos of the outdoors since he was a child. His photos, which focus on capturing the feeling of a moment are often tied to the story behind them.
We dive deep, exploring the idea that it's the journey, wrong-turns and all, that help to define your RoadMap (a book he leant me written by the folks at Roadtrip Nation). If you believe in your creativity, your art will come.
We touch on why digital was a limited medium when it first came out and how it's learning the tech well enough to forget about the tech that makes you an expert.
Nat shares how he found his tribe in photo school, then went to LA to pursue a photography career, and although he thought he had found an exciting nitch following Hollywood stunt-performers economic constraints found him gaining membership into the set-dresser's union and unable to join the Photographer's union even though he'd earned the required 100 days working for various productions (and signing many of his rights away to less than scrupulous companies). Nat found himself working 85 hours a week he was beginning to feel years of his life slipping away. He had fallen into a Hollywood career that many would find enviable but longed for the open spaces.
Nat shares the pivotal moment when he realized that he had amassed a body of work worthy of opening his first gallery, and why for him it's the moments that matter, even if it's never truly captured on film.
It is Nat's belief that you can bring your eclectic talents to the table and create your own calling.
When is the moment that you become a photographer?
...or a painter, or a craftsman, or a writer or……….
Featured Art:
Nat's Artist Statement (by Nat Magnuson)
Improvisation on Melodica (by Nat Magnuson)
Nature Sounds (recorded by Nat Magnuson on Zoom H5)
Guest: Nat Magnuson
Instagram: @SilverGrainArt
Online Store: Silvergrainart.com
Host: Steven Leavitt
Site: icreatesound.com
Additional music: Nothing Wrong (by Lobate Scarp)
Resources and references mentioned in today's podcast:
Roadtrip Nation
Roadmap: The Get-it-Together Guide for Figuring Out What to Do with Your Life (affiliate link)
The Seven Stages of Film Production
Please review this podcast on Google Play, iTunes and Stitcher and help other creatives find their tribe!
Tags: Photography, Landscape Photographer, Nature, Roadtrip Nation, Hollywood, Stunts, Film, Movie Sets, Mesa Verde, Backpacking, Snow, 35mm, The Disaster Artist